The Wall of Girls
Ever since my CD collection was dubbed thus, I've been meaning to have a plaque made up. Yes, there are some boys in there too... but they're the privileged few.
Note: I make no excuses for the occasional tasteless choice in here. Because I don't have to. But I also have a list of the stuff that i gave up on.
Air

Great laid back summer night chill-out music.

Moon Safari
Premièrs Symptomes

Amos, Tori

Winter

[single]

Little Earthquakes
Under the Pink
Boys for Pele

An April March
Analog Missionary
Andalusia
Anderson, Laurie

US Live (I-IV)

[4 CD]
[live]

Big Science
Mister Heartbreak
Home of the Brave
Strange Angels
Bright Red
The Ugly One With the Jewels and Other Stories
Life on a String

Andreone, Leah
Animal Slaves
Apple, Fiona
Area

Radio Caroline
The Perfect Dream
Between Purple and Pink
Fragments of the Morning

Arrogant Worms

[eponymous]
Russell's Shorts
C'est Cheese

[signed]

Live Bait

[live]

Dirt!

Autour de Lucie
Bainbridge, Merril

Merril Bainbridge makes me happy, without fail.

The Garden
Between the Days

Barlow, Kim
Basque
Bartlett, Kevin
Baxter
Bel Canto

White-out Conditions
Birds of Passage
Shimmering, Warm & Bright
Magic Box

Berry, Heidi
Berryhill, Cindy Lee

Naked Movie Star
Garage Orchestra
straight outta marysville

Bettie Serveert

Palomine
lamprey
Tom Boy

[single]

Dust Bunnies
Private Suit
Log 22
Bare Stripped Naked

[with DVD]

Pharmacy Of Love

Betty
Bezar, Emily

Grandmother's Tea Leaves
Moon in Grenadine
Four Walls Bending
Angels' Abacus
Exchange

Bierhorst, Alice
Bishop, Arlene

Pinky
Snarky Girlpop
Cut a Man's Heart Out

Bittová, Iva

Svatba
River of Milk
[eponymous]

Björk

Debut
Post
Homogenic
Selmasongs
Vespertine

Black Tape for a Blue Girl

a chaos of desire
mesmerized by the sirens
this lush garden within

Bloem De Ligny
Boucher, Beth
Brainchilds, The
Brickell, Edie & New Bohemians

Shooting Rubberbands At The Stars

Brightman, Sarah
Brooke, Jonatha

Plumb
10c Wings
Steady Pull

Brown, Kym
Brunatex
Bush, Kate

The Kick Inside
Lionheart
Never for Ever
The Dreaming
Hounds of Love
The Sensual World
This Woman's Work I
This Woman's Work II
The Red Shoes
Aerial

[2 CD]

Caracol
Carpenter, Mary-Chapin

Come On Come On
Stones in the Road
time * sex * love

Caveman Shoestore
Cerbone, Lisa
Cetera, Peter
Chiala, Gina
Clogs
Club Hoy
Cocteau Twins

Garlands
Treasure
Heaven or Las Vegas
Four-Calendar Café
milk & kisses

Cole, Paula
Collins, Phil
Colvin, Shawn
Combustible Edison

I, Swinger
Shizophonic
The Impossible World

Concrete Blonde

[eponymous]
Bloodletting
Mexican Moon

Conway, Deborah
Court, Susan
Cowboy Junkies

Whites Off Earth Now!
The Trinity Session
Pale Sun Crescent Moon
Miles From Our Home
one soul now

[2 CD version]

Craig, Sara
Cranberries
Crash Test Dummies

The Ghosts That Haunt Me
God Shuffled His Feet
A Worm's Life

Creager, Melora
Dalbello
Dark Blue World
Daughter Darling
Dax, Danielle
Dead Can Dance

Within the Realm of a Dying Sun
Aion
Into the Labyrinth

De Burgh, Chris

Spanish Train and Other Stories

Deep Forest

[eponymous]
Boheme
Comparsa

Delerium

Semantic Spaces
Karma

[2 CD version]

Poem

Dexys Midnight Runners
Disappear Fear

Deep Soul Diver
[eponymous]

Diterzi, Claire
Drecker, Anneli
Duby, Heather
Duplex!
Emma's Mini

beat generation mad trick

Enigma

MCMXC A.D.
The Cross of Changes

Enya

[eponymous]
Watermark
Shepherd Moons

Ephemera
Etnier, John
Eurythmics

In the Garden
Sweet Dreams (Are Made of This)
Touch
1984 for the love of big brother
Be Yourself Tonight
Revenge
Savage
We Too Are One
Peace

Evanescence
Feist
Fellows, Christine

The Last One Standing
Paper Anniversary
Nevertheless

Ferrick, Melissa

Massive Blur
Willing to Wait
Melissa Ferrick +1

[live]

Everything I Need
Freedom
Valentine Heartache
Listen Hard
The Other Side
In the Eyes of Strangers
Goodbye Youth

[signed]

Enough About Me

Ferry, Bryan
Fiery Furnaces, The

The Fiery Furnaces EP

[EP]

Figueroa, Holly
Fimm, Sarah

Cocooned
A Perfect Dream
Nexus
White Birds
Red Yellow Sun

Fine Young Cannibals

[eponymous]
The Raw & the Cooked

Fits, The
Fordham, Julia

Porcelain
Falling Forward

Forster, John
Foster, David

[eponymous]
The Symphony Sessions

Frente!
Frost, Lily

Cosmicomic Country
Lunamarium

Frou Frou
Fur Patrol
Fury, Hannah

The Thing That Feels
Meathook

[EP]

Subterfuge

[EP] [DVD]

Through the Gash

Gabriel, Peter

I
II
III
Security
So
Birdy
Passion
Us
Secret World Live

[live]

Up

Garbage
Genesis

From Genesis to Revelation
Trespass
Nursery Cryme
Foxtrot
Selling England by the Pound
The Lamb Lies Down on Broadway

[2 CD]

Trick of the Tail
Wind and Wuthering
...And Then There Were Three...
Duke
ABACAB
[eponymous]
Invisible Touch
We Can't Dance

Germano, Lisa

on the way down from the Moon Palace
Happiness

[Capitol release]

Geek the Girl
Excerpts from a Love Circus
Slide
Lullaby for Liquid Pig

Gerrard, Lisa
Glass, Philip

Koyaanisqatsi

[soundtrack]

Good Lovelies, The
Goswell, Rachel
Greene, Jessy

Blue Sky
A Demon and Her Lovers

Gryner, Emm

Science Fair
Dead Relatives
Asianblue
Songs of Love and Death
The Summer of High Hopes

Hagen, Nina

Fearless
Nunsexmonkrock / Nina Hagen Band
Nina Hagen Band / Unbehagen

[2 CD]

Halou
Hand to Mouth
Harmer, Sarah

You Were Here
all of our names
I'm a Mountain
Oh Little Fire

Hasko, Reba

Live at Studio 43
Seeds from the Twisted Pear

Havnevik, Kate
Headless Chickens
Heap, Imogen
Heaton, Anne
Hellriegel, Jan
Hemingway, Beki

Too Much Plenty
Words for Loss for Words

Hemingway, Beki & Rundman, Jonathan
Henrys, The
Hersh, Kristin

Hips and Makers
Strings

[EP]

Sky Motel
Sunny Border Blue
The Grotto

Hill, Erin
Hille, Veda

Path of a Body
Spine
women in (e)motion

[festival disc]
[live]

This is a Picture (Songs for E. Carr)
You Do Not Live In This World Alone
Field Study
Auditorium
Silver

[live]

escape songs
Return Of The Kildeer

Hirsch, Terami

All Girl Band
To the Bone
from the ash
Little Light

[EP]

Entropy 29
A Broke Machine

His Name Is Alive

Mouth to Mouth
Stars on E.S.P.
Nice Day

[single]

Universal Frequencies

[single]

Ft. Lake
Someday my blues will cover the earth
last night

Holcomb, Robin

[eponymous]
Rockabye
Little Three
The Big Time

Homler, Anna
Hope Blister, The
Horsnell, Melanie
Hot Mammas, The
Hunter, Karen
Husik, Lida

Bozo
The Return of Red Emma
Joyride
Fly Stereophonic
faith in space
Mad Flavor

Husikesque
Hyvönen, Frida

Until Death Comes
Silence Is Wild

Indigo Girls

[eponymous]
Strange Fire
Nomads, Indians, Saints
Rites of Passage
Swamp Ophelia
1200 Curfews

Inner
Innocence Mission, The

Glow
Befriended
We Walked in Song

Ip, Wendy
John-Krol, Louisa

Alexandria
Ariel
Alabaster
Apple Pentacle

Jones, Rickie Lee
Jorane

Vent Fou
16mm
Evapore
The You and the Now
Vers à Soi

Joydrop
Judgement of Paris
Kahn, Charity
Keineg, Katell

Ô Seasons, Ô Castles
Jet
What's the only thing worse than the end of time?

[EP]

High July
Y Gwyneb Iau / Trouble

[EP]

At The Mermaid Parade

Kirk, Deanna
Koziol, Andrea

Mission:Bliss
Simple
Songs
Half Way Sweet

Kulka, Gabriela

Between Miss Scylla and a Hard Place
Out

Kuma

Rewind

[EP]

That Moment of Silence Before a Disaster

[EP]

Fast Colliding

Lachica, Elaine
Laika

Silver Apples of the Moon
Sounds of the Satellites

Lamb

[eponymous]
Fear of Fours
What Sound
Between Darkness and Wonder

lang, k.d.

Songs of the 49th Parallel

Larkin, Patty
Lee, Jennifer
Lee, Sara
Lennox, Annie
Loeb, Lisa & Nine Stories
Loizeau, Emily

L'Autre Bout Du Monde

[2 CD]

Pays Sauvage

[Special Edition]

Loop Guru
LOUD
Lovich, Lene

Stateless Plus
Flex Plus
March

Linnell, John
Liquorice
Madonna

The Immaculate Collection

Mandell, Eleni
Mann, Aimee

Whatever
I'm With Stupid
Magnolia

[soundtrack]

Bachelor No. 2 (or, the last remains of the dodo)
Lost in Space

[Special Edition]
[2 CD]

The Forgotten Arm
@#%&*! Smilers

[Special Edition]

Marcell, Julia
Martin, Charlotte
McGowan, Pepper
McKee, Maria

[eponymous]
Life is Sweet

McKennitt, Loreena

Elemental
To Drive the Cold Winter Away
Parallel Dreams
The Visit
The Mask and Mirror
A Winter Garden

[EP]

Book of Secrets
Book of Secrets interview disc

[talkie]

An Ancient Muse

McKeown, Erin

Distillation
Grand

[CC]

we will become like birds
Sing You Sinners

McLachlan, Sarah

Touch
Steaming

[single]

Solace
Fumbling Towards Ecstasy
live

[In-store play sampler]

McNarland, Holly

Stuff
home is where my feet are
Chin Up Buttercup

Merchant, Natalie
Milewski, Agnès

Pretty Boys and Ugly Girls
Learn To Swim

Milla
Miranda Sex Garden
Mitchell, Joni

[eponymous]
Clouds
Ladies of the Canyon
Blue
For the Roses
Court and Spark
The Hissing of Summer Lawns
Hejira
Don Juan's Reckless Daughter
Mingus
Dog Eat Dog
Night Ride Home
Taming the Tiger
Both Sides Now

Mitsou

El Mundo
Terre des Hommes
Heading West

Moby
Mojave
Monty Python
Moon Seven Times, The
Moore, Mae

Oceanview Motel
Bohemia
Dragonfly

Morcheeba
Morrisette, Alanis

Jagged Little Pill
Flavors of Entanglement

Moxy Früvous
Mudville

[eponymous]

[EP]

the glory of man is not in vogue

My Scarlet Life
Nathan

Stranger
Jimson Weed
Key Principles

Negativland
Needledrop

Tune In Turn On Drop Out

[EP]

Newsom, Joanna

The Milk-Eyed Mender
Ys
Have One On Me

[3 CD]

Nields
Noa

[eponymous]
Calling
Blue Touches Blue

No Doubt

[eponymous]
Tragic Kingdom

Nova, Heather
Nylons, The
O'hara, Mary Margaret
Orb

the orb's adventures beyond the ultraworld
U.F. Orb
Pomme Fritz
Orbus Terrarum
Auntie Aubrey's Excursions Beyond the Call of Duty: The Orb Remix Project

[2 CD]

Cydonia

Ørbit, William
Orbital

[eponymous]
Snivilisation
Peel Sessions

[2 CD]

In Sides

[2 CD]

The Middle of Nowhere
The Altogether

[2 CD]

Ortiz, Angela

All About You
Dismantle This Bomb (and other stories from a wayward pilot)

[EP]

Orton, Beth
Perfume Tree

Dust
the suns running out
A Lifetime Away
Feeler

Perry, Andrea
Pet Shop Boys

Very
Alternative Pet Shop Boys

Petracovich

blue cotton skin
we are wyoming
Crepusculo

Phillips, Sam

Cruel Inventions
Martinis and Bikinis
Omnipop (It's Only A Flesh Wound Lambchop)
Fan Dance

Police
Portishead
Pram

Sargasso Sea
Music For Your Movies

[EP]

The Museum of Imaginary Animals
Somniloquy
Dark Island

Rasputina

Thanks for the Ether
How We Quit The Forest
The Lost & Found 2nd edition

[EP]

Cabin Fever
Frustration Plantation

[2 CD]
[bonus disc]

Oh Perilous World

Rheostatics, The
Rhodes, Happy

Rhodes I
Rhodes II
Rearmament
Ecto
Warpaint
Equipoise
Rhodesongs
BtC promo disc

[EP, promo]

Building the Colossus
The Keep
Many Worlds Are Born Tonight
The Left Hand Demos

[EP]

Find Me

Rose Chronicles
Roxette

Look Sharp!
Joyride
Tourism

Ruby
Ryan, Mary Lydia
Sage, Rachael

Smashing the Serene
Painting of a Painting
Illusion's Carnival
Public Record
Ballads & Burlesque
The Blistering Sun
Chandelier

Sarina Simoom
Schilling, Peter

The Different Story (World of Lust and Crime)

Sharam, Max
Siberry, Jane

[eponymous]
No Borders Here
The Walking
The Speckless Sky
Bound by the Beauty
When I Was a Boy
Maria

Slean, Sarah

Universe

[EP]

Night Bugs
Day One
The Baroness

Smith, Kendra

Five Ways of Disappearing

Smith, Margot
Smith, Rachel

The Clearing
Famous Secrets

Sobule, Jill

Things Here Are Different
[eponymous]
Happy Town
Pink Pearl
California Years

SONiA

Almost Chocolate
Me, Too
no bomb is smart

Spektor, Regina

11:11
Songs
Soviet Kitsch
Begin to Hope

[2 CD]

far

[DVD]

Splashdown
Starr, Garrison
Starship

Knee Deep in the Hoopla
No Protection
Love Among the Cannibals

[Japanese release]

Story, The

Grace in Gravity

[Green Linnet release]

Strange Angels
Suddenly, Tammy!

[eponymous]
(we get there when we do.)

Sugarcubes, The

Life's Too Good
Here Today, Tomorrow Next Week!

10,000 Maniacs

The Wishing Chair
In My Tribe
Our Time in Eden
MTV Unplugged
Love Among the Ruins

Teng, Vienna

Waking Hour
Warm Strangers
Dreaming Through the Noise
Inland Territory

Terran, Kat
They Might Be Giants

[eponymous]
Lincoln
Miscellaneous T
Then: The Early Years

[2 CD]

Why Does the Sun Shine?

[single]

Flood
Apollo 18
John Henry
Factory Showroom
Severe Tire Damage
NO!

This Mortal Coil

It'll End In Tears
blood
Filigree & Shadow

Throwing Muses
Timmons, Rebecca

[eponymous]
The Turing Event

Tracy, Jill

Quintessentially Unreal
Diabolical Streak

Two Loons for Tea

[eponymous]
Looking for Landmarks
Nine Lucid Dreams

Universal Hall Pass

Mercury
Subtle Things

[EP]

Vangelis

Albedo 0.39
Spiral
Soil Festivities
Direct
The City

Vangelis, Jon and

Short Stories
The Friends of Mr. Cairo
Private Collection
Page of Life

Värttinä

Oi Dai
Seleniko
Aitara
Kokko
Vihma
Ilmatar
Iki
Miero

[CC]

Vega, Suzanne

Days of Open Hand
99.9F
Nine Objects of Desire
Songs in Red and Gray

Venable, Noe

the world is bound by secret knots
The Summer Storm Journals

Vix, Jenn

[eponymous]
Hope Springs Nocturnal
3

Waifs, the
Weepies, the
Werner, Susan

Live at Tin Angel

[signed]
[live]

Last of the Good Straight Girls
Time Between Trains
New Non-fiction

[signed]

Wilcox, Simon

Smart Function
The Charm and the Strange

Williams, Dar

The Honesty Room
The Christians and the Pagans

[single]

Mortal City
End of the Summer
The Green World
The beauty of the rain

Williams, Victoria

Happy Come Home
Loose
Musings of a Creekdipper
Water to Drink

Winters, Stephanie
Xymox
Yankovic, "Weird Al"

Dare To Be Stupid
UHF/Original Motion Picture and Other Stuff
In 3-D
Polka Party!
Even Worse
Off the Deep End
Alapalooza
Bad Hair Day
Running with Scissors

Yates, Charlotte
Yearwood, Kathleen

Book of Hate
Dog Logic
Ordeal

Zazou, Hector

Sahara Blue
Chansons des Mers Froides

Zenobia, Molly

Skin
Wind Chains
November Antique

[live]

Zukerman, Natalia

Mortal Child
On a Clear Day

Soundtracks / Musicals / Compilations

Baraka
City of Lost Children

[by Angelo Badalamenti]

Count Your Blessings

[CDR from dad]

Fifth Element
Rent

[by Johnathan Larson]

Twin Peaks

[by Angelo Badalamenti]
Totals:
Artists / groups: 270
Albums: 727
---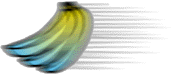 quickly follow the bananas back to the Paukarut
---
All material copyright © 1995-2019 by Damon Harper.